POWER
parenteral nutrition in ongoing weight loss in endstage renal failure
Rational measurement of hand force in hemodialysis patients – Influence of intradialytic nutrition on the mucular strength in hemodialysis patients with malnutrition

This study aims to evaluate whether intradialytical nutrition can effectively improve nutritional status in patients with terminal renal insufficiency undergoing chronic hemodialysis treatment. The nutrional status is determined by BIA and hand force measurement after 3 months of therapy. In addtion, both methods shall be compared with respect to changes of the measured parameters in the course of intradialytic nutrition.

Furthermore it shall be investigated whether the comparison or combination of results of both methods is suited to suggest therapeutical consequences in patients with severe malnutrition as well as to measure and possibly improve the quality of therapy.
---
Study Centres
---
Join in POWER
Dr. Egbert Schulz
Dr. med. Egbert G. Schulz
head of study
president - BRAVE
Center of Nephrology Goettingen GbR (CNG)
internal medicine - nephrology - dialysis - apheresis
An der Lutter 24 · 37075 Göttingen
Email info[at]nz-goe.de

Dr. Claas Lennart Neumann
Dr. med. Claas Lennart Neumann
senior investigator
internal medicine, lipodology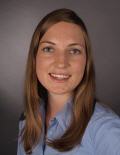 Anne Haberstroh
Anne Haberstroh
investigator
postgraduate